Andorra offers a wide range of activities and points of interest, so that every time you visit us you will discover something new about our country.
Our reception and booking team will provide you with all the information you need to ensure that you don't miss any of the most emblematic spots. Tell us what you would like to see or do in Andorra and we will recommend you the best options!
In the meantime, you can get ideas from this guide prepared for you.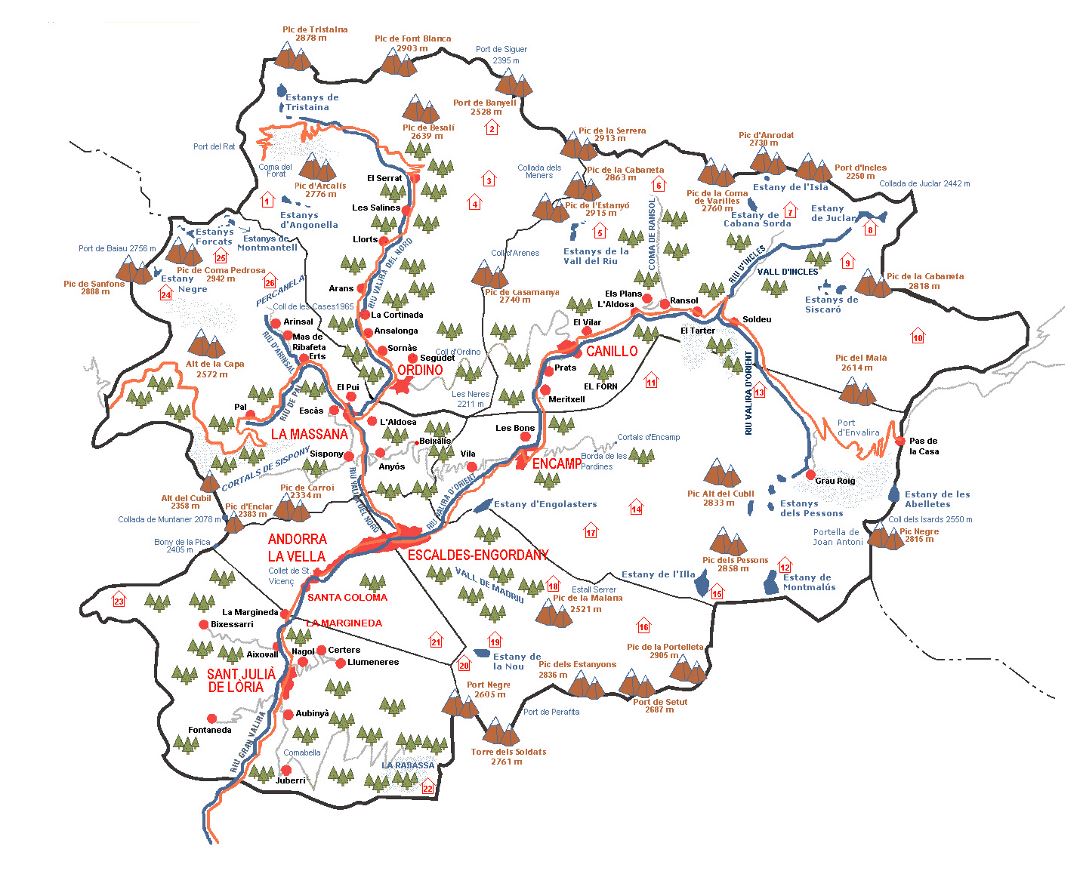 Summer
In summer Andorra is road cycling through its 21 mythical mountain passes, mountain biking, trekking, multi-activity parks and golf in the highest course in Europe.
All year round
Andorra is a holiday destination for the whole year. Thermalism, museums, Romanesque, gastronomy, shopping... a wide range of activities for all tastes and ages.
Winter
In winter, Andorra is alpine skiing in Grandvalira, Arcalís and Vallnord. But it is also mountain skiing, snowmobiling, mushing and snowshoeing.
Andorra
A small country where everything is close by. Discover the main events in the country and Grandvalira, as well as curiosities about Bordes d'Envalira - Peretol and Soldeu.