In Andorra, during the winter, skiing is the prime sport.  Grandvalira is the ski resort of choice.
Among more than 2,000 resorts in 68 countries around the world, Grandvalira has remained in the Top 15 in number of ski days in recent years. The study carried out by the prestigious Swiss consultant Laurent Vanat, places the Andorran domain above large ski resorts such as the American ones in the state of Colorado, Vail and Breckenridge and other resorts such as Soelden in Austria and Tignes or Chamonix in France.
Els Llacs Mountain Apartments are strategically located in front of the largest ski domain of the Pyrenees. Grandvalira offers over 200 km of slopes in different mountain areas: Soldeu – el Tarter, Pas de la Casa-Grau Roig, Encamp and Canillo which you can enjoy with a single ski-pass.
We enjoy direct access to Grandvalira through the Peretol sector, just over 500m from our apartments.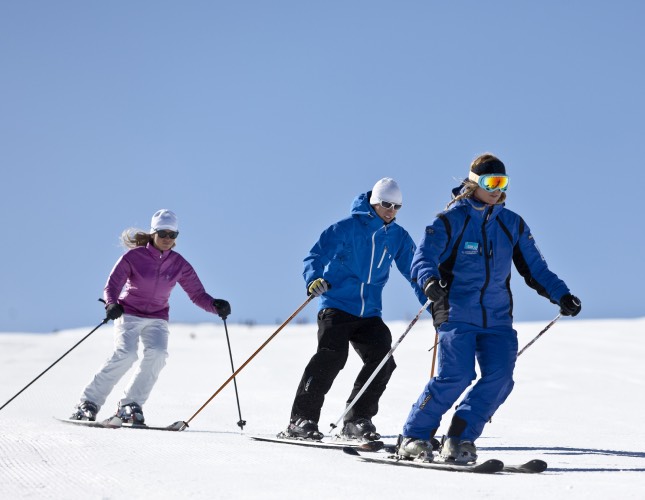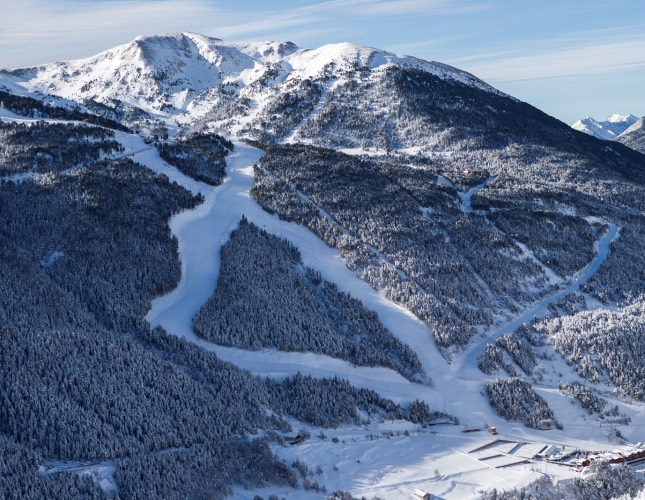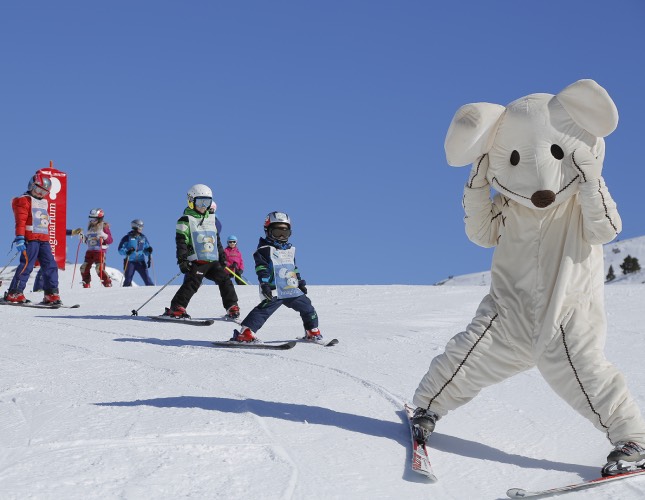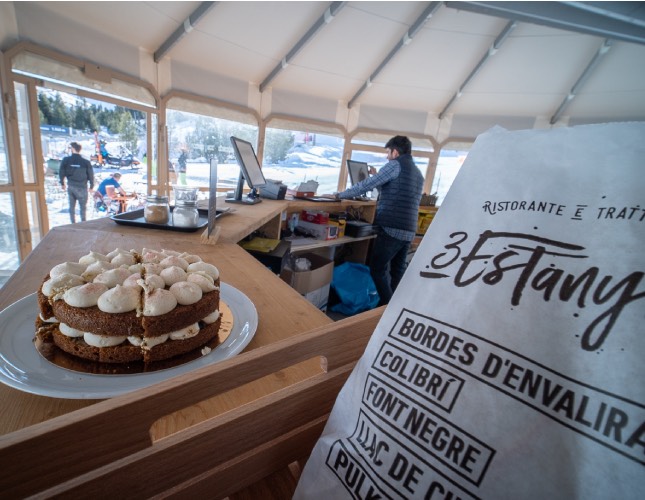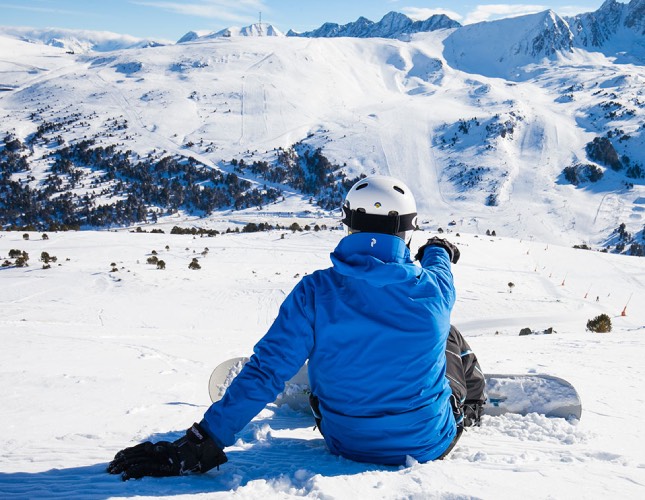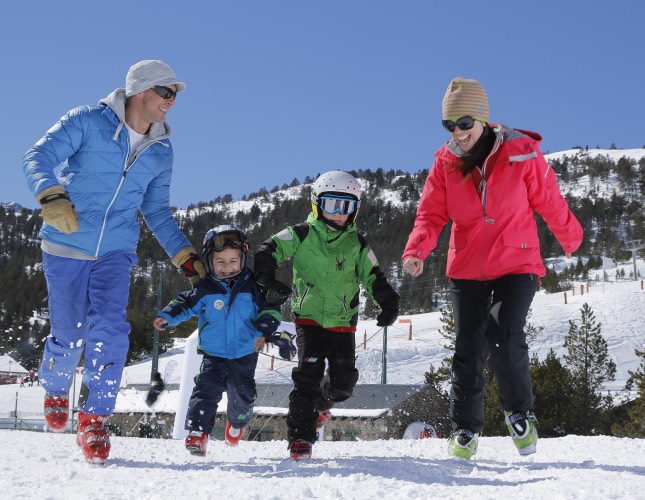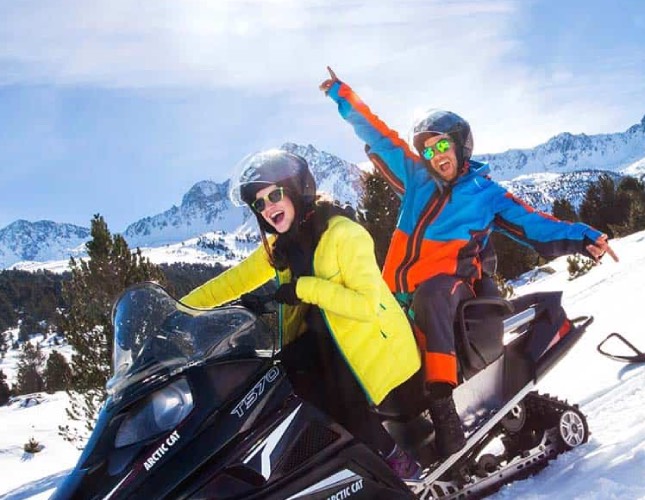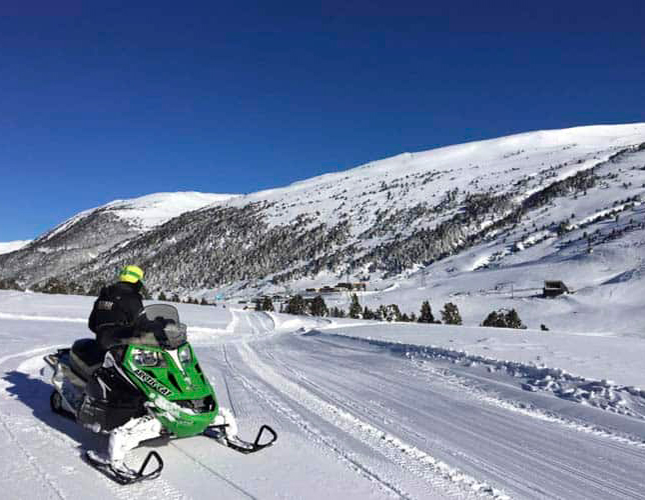 Can you imagine taking your own snowmobile on guided excursions in Grandvalira? There are several snowmobile excursions in Grau Roig, day and night, for anyone over 18.
From the Els Llacs Mountain Apartments we can organize your excursion with snowmobiles.
Get started with mushing with guided driving of sleds stretched by dogs. The mushing takes place in the circuits of Riba Escorxada (Grandvalira-El Tarter) and in the Adventure Activities center (Grandvalira-Grau Roig).
We can organize your mushing excursion in Andorra from Els Llacs Mountain Apartments.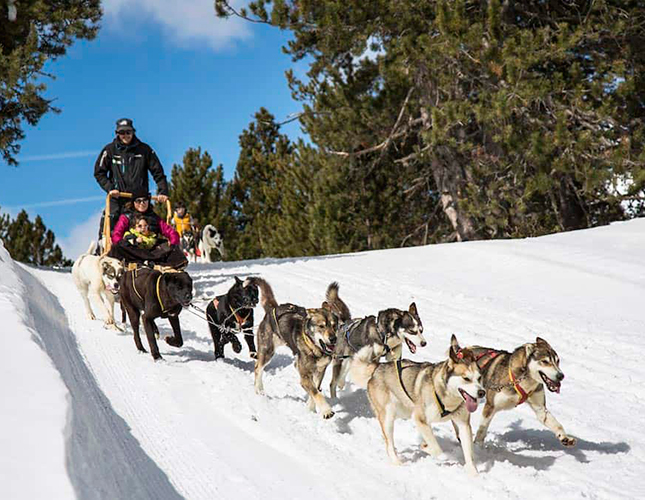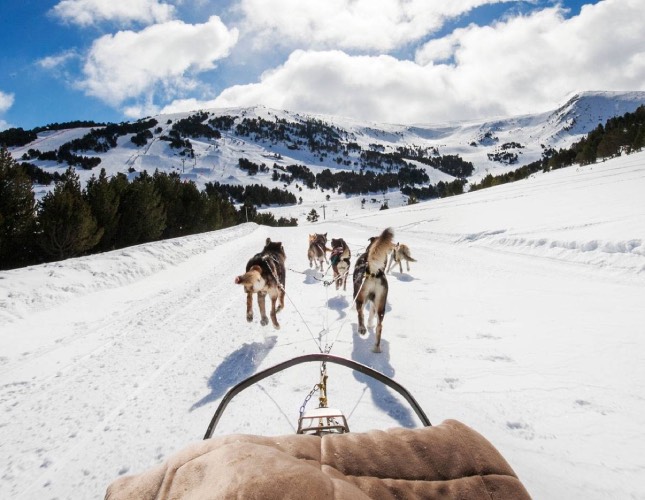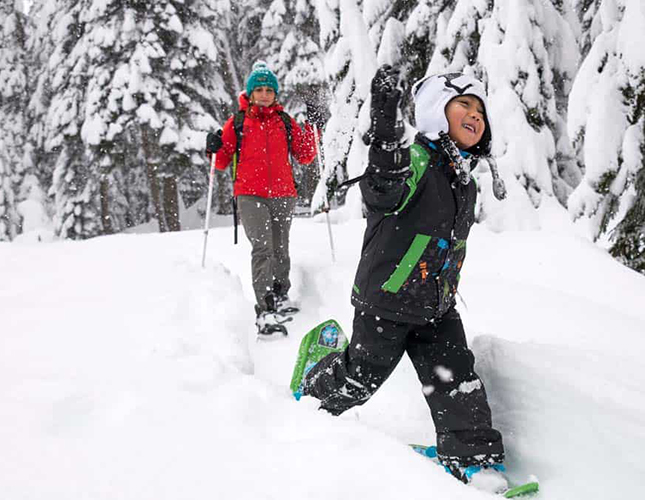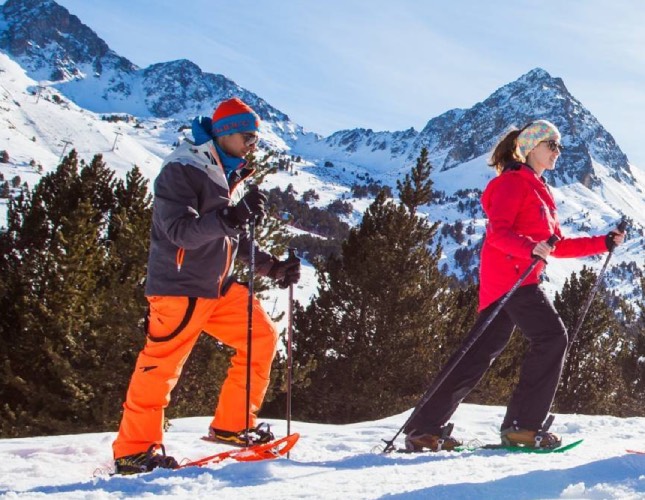 Snowshoes are for families, groups of friends, with or without a guide, since they do not require any type of physical fitness: the degree of difficulty of snowshoes depends on the chosen itinerary and the pace of the march.
From Els Llacs Mountain Apartments we recommend you snowshoes, an ideal activity for non-skiers who want to enjoy the snow landscapes with no risk in Andorra, in the Grau Roig area of Grandvalira.
Mountain ski, skimo, randonnée, how do you wish to call this sports?
Whatever the name, mountain skiing has awakened numerous passions in recent years. Grandvalira currently offers 9 free circuits with tracks for all levels of physical and technical preparation. These circuit respect all safety regulations while also cohabiting with alpine skiers.