Make the most of your holidays in our appartments, thanks to the wide range of complementary services we offer.
As part of the Park Piolets group, Els Llacs Mountain Apartments offers you "5* hotel" services to add one more point of comfort to your holidays in Andorra.
Discover them!
An excellent culinary proposal that the Kao family (owner of the famous Shanghai restaurant in Barcelona) offers in Andorra.
At Kao Soldeu you will be able to enjoy Chinese haute cuisine, adapted to the mountain to compensate for energy consumption in a balanced way after a day of skiing. Tastefrom traditional soups from the coldest areas of China to hot dishes based on carbohydrates such as fresh pasta noodles stir-fried in the wok. You can also try freshly cooked beef on an iron plate or dim sums as a Chinese-style tapas dish. Not forgetting the most emblematic dish of the Shanghai restaurant: Peking duck and noodles with vegetables, an experience that deserves to be completed with some of the wines and sparkling wines selected from the menu.
If you are one of those who want to eat well but not cook during your holidays, we have the solution! Thanks to the Park Piolets Hotel's catering team, you will be able to have a complete selection of dishes cooked for you.
In this way you will enjoy the comfort of having lunch or dinner in your apartment, tasting dishes worthy of a restaurant menu. What else can you ask for?
In the heart of Soldeu, Park Spa Mountain Wellness Club awaits you, a haven of comfort and relaxation with over 1,000 square metres where you can enjoy a modern and sustainable water area, 8 treatment cabins, a gym and multi-purpose rooms.
Choose from a wide range of facial and body treatments, based on natural cosmetic products (without parabens, colourings or preservatives) from the Alqvimia, Esse or Comfort Zone brands.
A bar with its own personality and an outside terrace, designed for après-ski rest in its relaxed atmosphere around the fireplace and on comfortable sofas.
From midday, the Lounge Bar at the Park Piolets Hotel is the ideal place to enjoy a vermouth as a prelude to lunch. In the afternoon, treat yourself to a snack of mini assorted sandwiches, sweet xef cakes or one of the delicious cocktails prepared on the spot by experienced bartenders.
Also, on certain days, ambient music gives way to concerts and various performances, perfect for livening up your evenings in Soldeu.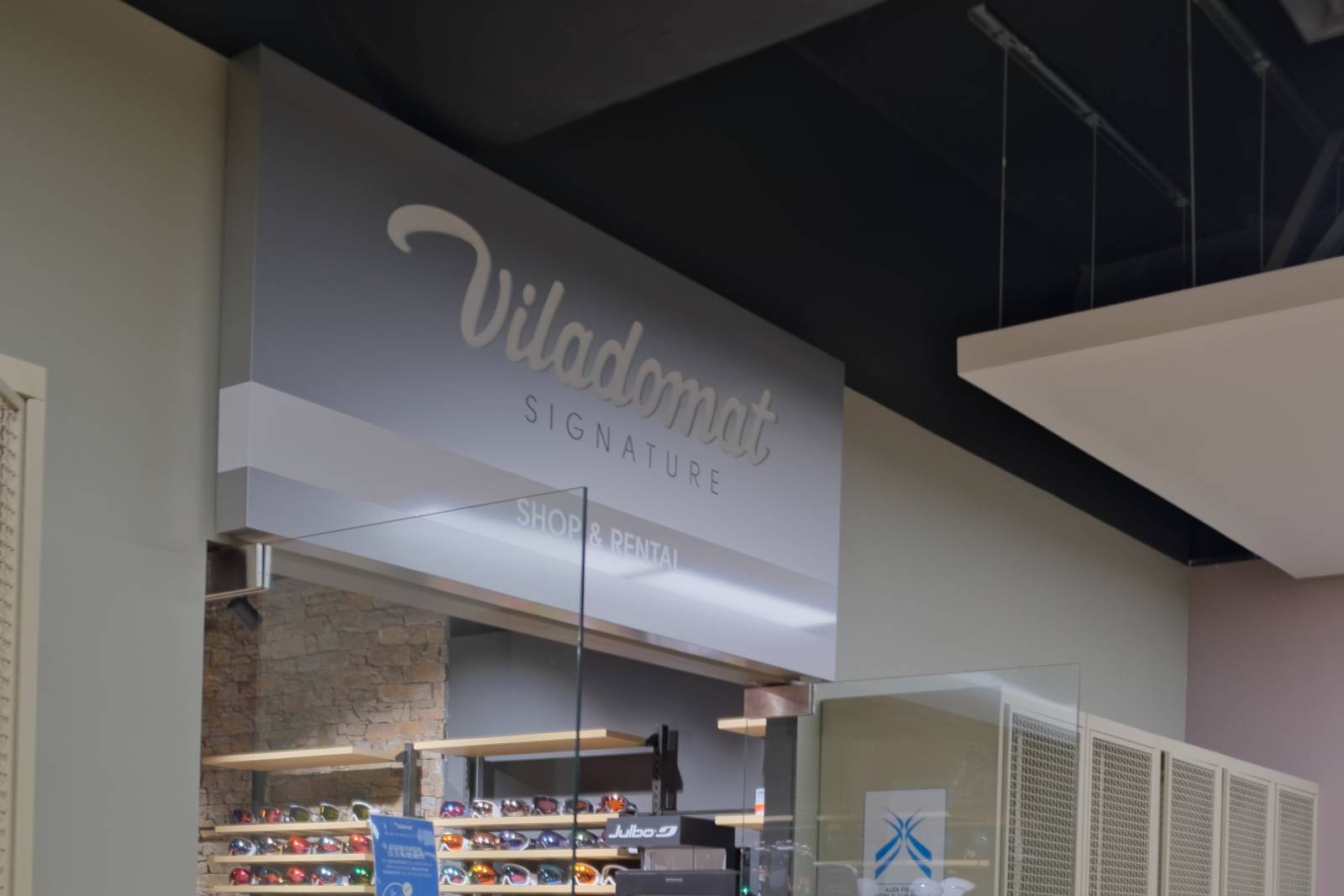 The perfect place to buy and/or rent your ski equipment where you will receive professional advice on boots, clothing, skis, sticks, snowboards…
Furthermore, as a client of Els Llacs Mountain apartments, you can take advantage of the ski and snowboard promotions as if you were one of the hotel's guests.
In the gym, you will have the latest generation of cardiovascular and muscle machines from the Life Fitness brand at your disposal.
You can train on your own or enjoy group classes (Pilates, yoga, stretching or personal training) and workshops on health and wellbeing that are regularly scheduled in the multi-purpose rooms.
The exclusive hairdressing space where we offer cuts, hairstyles, colourings, California highlights and "balayages".
You can round off your session with treatments for appliances (Indiba Deep Beauty), depilations, Lash bar or Nails bar.
If you travel with an electric car, you can access the Park Piolets Hotel's electric vehicle charging station, which is equipped with a generic charger and an exclusive Tesla, suitable for type 2 plugs.
To use the service, you must contact us at least 3 hours in advance.